Christmas Decor at Trump Tower, New York, USA
Photographic Print
Westmorland,...
Buy at AllPosters.com
La Belle Cuisine - Holiday Central Index 2
Fine Cuisine with Art Infusion
"To cook is to create. And to create well...
is an act of integrity, and faith."

Holiday Sale at CHEFS- Save up to 70% plus FREE Shipping any order!
"One of the most important aspects about family traditions - rituals
that families continue to do year after year - is that traditions have
symbols and families need symbols. You bring out the old glass, you
sing the old songs, you say the same prayer, you wear a certain
outfit, you set the table a certain way."
~ Dr. Stephen J. Wolin
---
Recipe of the Day Categories:
Recipe Home
Recipe Index
Recipe Search
Appetizers
Beef
Beverage
Bread
Breakfast
Cake
Chocolate
Fruit
Main Dish
Pasta
Pies
Pork
Poultry
Salad
Seafood
Side Dish
Soup

Pere Noel
Art Print
Marrott,...
Buy at AllPosters.com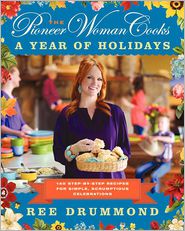 The Pioneer Woman Cooks: A Year of Holidays: 140 Step-
by-Step Recipes for Simple, Scrumptious Celebrations

Christmas Eve
Giclee Print
Dore, Gustave
Buy at AllPosters.com


Holiday Ornament Hanging on Snow Dusted Pinion Tree, Colorado
Photographic Print
Thompson, Kate
Buy at AllPosters.com

Close-Up of Painted Wooden Figures at Shop in the Christmas Market in
Munich Winter Garden
Godong
Buy This at Allposters.com


Christmas Decorations, Christkindelsmarkt (Christmas Market), Nuremberg, Bavaria, Germany
Photographic Print
Davies, Ethel
Buy at AllPosters.com


Your patronage of our affiliate partners supports this web site.
We thank you! In other words, please shop at LBC Gift Galerie!

Santa Claus, Christmas Market, Cologne, Germany
Martin Child
Buy This at Allposters.com

Have a heart! Help your fellow man...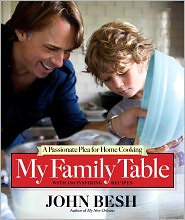 My Family Table:
A Passionate Plea
for Home Cooking
More Holiday Recipes!
Appetizers:
Baked Crab, Brie and Artichoke Dip
Baked Herbed Oysters Haussner's
Beef Tenderloin and Artichoke
Purée on Rye Toasts
Bleu Cheese and Pecan Crackers
Braised Chinese Mushrooms for a Crowd
Brandied Liver Pâté
Camembert Three Ways
Crabmeat Cheesecakes with Crab Sauce
Crab-Stuffed Mushrooms, World's Best
Crocked Shrimp and Cheese
Deep South Cheese Straws
Fabulous Foie Gras!
Fabulous Phyllo with Fillers
Filet, Filet, Filet
Gravlax (Julia & Jacques)
Hot Pepper Jelly
Jumbo Shrimp in Herbed Oil
Liptauer Cheese Spread
Louisiana Lump Crab and Artichoke Dip
Mushroom Pâté
Oyster-Sausage Bundles (Elizabeth on 37th)
Pâté Maison
Pecan Cheese Bites, Gigi's
Pepper Biscuits with Cheddar Pecan Spread
Pork and Chicken Liver Terrine, Herbed
Roquefort Dip with Apple, Endive,
and Celery Hearts
Seafood Pâté
Smoked Sockeye Salmon Cheesecake
Smoked Salmon Tartare with
Horseradish Cream
Southern Sausage Balls
Stilton, Port and Pear "Napoleons"
Wild Mushroom and Crab Cheesecake
Beverages:
Cider Wassail Bowl
George Washington's Punch (Pat Conroy)
Hot Mulled Wine
Spiced Tea
Bread (Dinner):
Georgene's Fluffy Rolls
Hoppin' John's Icebox Rolls
Parker House Rolls
Poppy Seed Dinner Rolls
Quick Butter Croissants
Bread (Sweet):
Ali Baba
Alsatian Kugelhupf
Braided Mincemeat Bread
Fresh Ginger Pain d'Epice
Gingerbread, How to Make (Laurie Colwin)
Gingerbread, Prune Armagnac
Panettone (Italian Christmas Bread)
Poppy Seed Bread (Quick)
Stollen, Holiday, Chocolate-Laced
Stollen (Martha Stewart)
Swedish Holiday Rye Bread
Breakfast:
Bayou Bend Brunch Casserole
Breakfast First (from Christmas Memories)
Christmas Morning Breakfast
Cinnamon-Walnut Coffee Cake
Gingerbread Waffles with
Ginger-Lemon Syrup
Michele's Holiday Breakfast Bread
Oven-Baked Caramel French Toast
Overnight French Toast
Stuffed French Toast

Entrées:
Beef:
Bacon-Wrapped Beef Filets with
Yucatan Oysters and Leeks
Beef Tenderloin Roasted in an Herb-Infused
Salt Crust (Patricia Wells/Joel Robuchon)
Beef Wellington with Madeira Sauce
Châteaubriand for Two with Lobster Tails,
Château Potatoes, and Béarnaise Sauce
Perfect Prime Rib, Dad's
Rib-Eye Roast, Spice-Crusted, with Garlic Jus
Roast Tenderloin of Beef with Mushroom, Onion,
and Wine Sauce
Roasted Rib Steak with Golden Chanterelles,
Pommes Anna,and Bordelaise Sauce
(Thomas Keller)
Vodka-Marinated Rib Roast (Jeremiah Tower)
Fish and Seafood:
Butter-Poached Lobster with Leeks, Pommes
Maxim and Red Beet Essence (Thomas Keller)
Christmas Eve - Seven Fish Seven Ways
Cod Steaks with Pernod (Craig Claiborne)
Herb-Crusted Halibut with Roasted Potatoes and
Shiitake Mushroom Sauce (Charlie Trotter)
Halibut with Parsley-Shellfish Sauce
(Chef Alain Ducasse)
Horseradish-Crusted Grouper (Patrick Clark)
Oysters Stewed in Thyme Cream with
Thyme Croutons
Salt-Crusted Whole Baked Redfish
(Commander's Palace)
Shrimp-Stuffed Flounder with Sauce
Piquante (Emeril)
Pork:
Baked Ham in Champagne
Crown Roast of Pork with Apricot Stuffing, Gigi's
Dried Fruit-Stuffed Pork Tenderloin with Roasted
New Potatoes and Bacon-Sherry Vinaigrette
Famous Root-Beer Glazed Ham
Gigi's Glazed Stuffed Ham
Ginger-Glazed Ham (Nigella)
Ham in Coca-Cola (Nigella)
Vicksburg Stuffed Baked Ham
Monte's Ham
Spiced Baked Ham with Sweet Potatoes
Pork Tenderloin with Sautéed Wild Mushrooms,
Cranberries, Blueberries and Port
Wolfgang Puck's Roast Rack of Pork
Poultry:
Breast of Duck with Port Sauce
Crispy Roast Duck with Roasted Vegetables
and Orange Brandy Sauce
Roast Chicken with Root Vegetables
Roast Games Hens with Corn Bread Stuffing
Roast Goose with Sausage, Fruit and Nut Stuffing
Roast Turkey, James Beard's Favorite
Roast Turkey, Julia Child's
Viennese Christmas Goose with Red
Cabbage and Potato Dumplings
Salads:
Apple, Celery Root and Endive Salad
Avocado Fruit Salad
Christmas Salad, Gigi's Favorite
Cranberry Salad
Crème de Menthe Salad
Grilled Pear Salad with Bacon, Roquefort,
and Port Vinaigrette
Orange and Pear Salad with Sesame Dressing
Pickled Beet and Endive Salad with Goat Cheese
and Walnuts (Charlie Trotter)
Roasted Beets with Walnut Gorgonzola Dressing
Savannah Salad with Avocado Dressing
Spinach, Pear and Green Bean Salad
with Riesling Dressing
Side Dishes:
Holiday Sides, Absolutely AWESOME
Sweet and Savory Bread Pudding
Twice Baked Potato Casserole
Cornbread Stuffing (Michael Symon)
Sweet Corn Bread Pudding
Holiday Sides, Absolutely AWESOME, pg 2
Grainy Mustard Mashed Potatoes
Mashed Sweet Potatoes with Nutmeg
and Sour Cream
Rhoda's Candied Sweet Potatoes -
Kicked Up!
Glazed Sweet Potatoes
Camembert-Asparagus Bread Pudding
Chèvre-Rosemary-Garlic
Mashed Potatoes
JR's Gratin Dauphinois
New England Sausage, Apple and
Dried Cranberry Stuffing
Oyster Casserole. Southern Oyster
"Pie", (Bill Neal)
Panettone Stuffing (Michael Chiarello)
Potato Gratin, Ultimate
Stilton Risotto with Winter Squash,
Sage, and Walnuts
Three-Grain Pilaf with Almonds and
Shiitake Mushrooms
Yams Braised in Cream, Rosemary and Nurmeg
Yams, Louisiana, Pineapple and, Flambée
à la Germaine (Arnaud's)
Soup:
Asparagus and Lobster Soup with Chives
Chef Keegan's Crab and Mushroom Bisque
Chestnut Soup
Cream of Asparagus Soup with Smoked
Oysters and Coriander
Cream of Butternut Squash Soup
Fish Soup with Shrimp and Lobster
French Mushroom Soup
Jacques Pépin's Oyster and Spinach Soup
Lobster Bisque
New Orleans Oyster and Artichoke Soup
Oyster Stew (Antoine's)
Petite Marmite (The Christmas Soup)
Vegetables:
Beets in Orange Sauce
Beets, Roasted. with Walnut
Gorgonzola Dressing
Broccoli and Carrots, Sesame
Brussels Sprouts, Sautéed, with Pecans
Carrots. Brown-Sugar Glazed
Cauliflower, Gratinee of
Cauliflower, Roasted (Commander's Palace)
Chanterelle and Leek Sauté
Fennel with Parmigiano-Reggiano, Baked
Green Bean Casserole (Pioneer Woman)
Green Beans Amandine, Spicy
Green Beans (How Green Is Your Bean?)
String Beans with Shallots
(Barefoot Contessa)
Spicy Parmesan Green Beans and Kale
(Giada De Laurentiis)
Roasted Beans and Tomatoes
(Rachael Ray)
Sautéed Bacon and Steamed Green Beans
(Emeril Lagasse)
[Not Your Everyday] Green Bean Casserole
(Tyler Florence)
The Mean Green
(Guy Fieri)
Leeks, Gratin of, with Beaufort Cheese
Leeks, Oven-Braised, with Cream
Mushrooms and Onions Gratin
Napa Cabbage, Snow Pea and Carrot Sauté
Onions, Creamed, with Celery
Onions, Leeks and Shallot, Scalloped
Onions, Stuffed (Julia Child)
Peas, Mushrooms and Onions, Creamed
Rainbow of Four Vegetable Purées
Spinach and Artichoke Casserole
Spinach, Creamed (Union Square Cafe)
Spinach Madeline
Squash, Butternut, Flan (Charlie Palmer)
Squash, Delicata, Potato and Celery Root Puree
Squashes, Winter, with Dried Cranberries
and Toasted Pecans
Squash, Winter, Chanterelle, and
Red Wine Panade

Other:
Margaret's Hot Mustard
*~*~*~*~*~*~*~*~*~*~*~*~*~*~*~*~*~*~*~*~*~*~*
Cake:
Ambrosia Cake (Marcelle Bienvenu)
Bourbon Pecan Pound Cake
Chocolate-Chestnut Refrigerator
Cake (Nigella Lawson)
Chocolate Chestnut Torte
Christmas Mincemeat Cake
Coconut Cake with Divinity Frosting
(Lee Bailey)
Coconut Pineapple Cake
Coconut Pound Cake with Lemon Curd Filling
Eggnog Cheesecake
Eggnog-Pecan Pound Cake
Lebkuchen Cake, German, with
White Chocolate Frosting
Lord Baltimore Cake (Lee Bailey)
Red Velvet Cake
Rich Gingerbread with Candied
Ginger and Lemon Glaze
Spice Layer Cake with Mocha Buttercream
and Toasted Pecans
Walnut and Ginger Cake (Gâteau aux Noix
et Gingembre - Craig Claiborne)
Walnut-Spice Layer Cake with Caramel
Cream Cheese Frosting
Williamsburg Orange-Sherry Cake
Cookies:
Almond Brittle Cookies
Chewy Coconut Macadamia Bars
Chocolate Date Nut Squares
Christmas Cookies, Big Boy (Emeril)
Christmas Cookies (Frank Brigtsen)
Christmas Cookies, New Orleans
Cinnamon Stars (Zimtsterne)
Cocoons (Marcelle Bienvenu)
Date-Nut Cookies, Holiday
Double-Coconut Macaroons
Fruitcake Cookies, Kaye's
German Spice Icebox Cookies
Gingerbread Biscotti
Gingerbread Cookie Cutouts
(Chefs Keegan & Lisa)
Linzer Cookies (Anne Kearney)
Mocha Pecan Balls
Pecan Bars, Williamsburg Inn
Pecan Tassies
Pfeffernuesse (Maida Heatter)
Souvaroffs (Jam-Filled Butter Cookies)
Spice Balls (Ruth Moulton)
Spice Cookies, Dutch (Speculaas)
Sugar Cookies (Chef Keegan)
Sugar Cookies, Chocolate (Chocolatier)
Sugar Cookies, (Emeril Lagasse)
Miscellaneous Desserts:
Bûche de Noël, Traditional
Chocolate, Cranberry and Ginger Trifle
Chocolate Cream Puffs with Spun Sugar
Chocolate-Orange Bûche de Noël
Chocolate, Orange, and Chestnut Pavé
Fig, Walnut and Cranberry Clafouti with
Crème Fraîche
Poires Maxim's
Roasted Pears with White
Chocolate Zabaione

Pies and Tarts:
Cherry Pie, Very Best
Chocolate-Banana-Coconut
Cream Pie (Chocolatier)
Chocolate Chunk Pecan Pie
Chocolate-Ginger Truffle Tart with
Pear-Caramel Sauce (Charlie Trotter)
Chocolate Pie, Plain Ole Dixie
Christmas Apple Pie (Wolfgang Puck)
Christmas Pies, Three
Cranberry Apple Pie with Sweet
Walnut Topping (Emeril)
Pecan Pie, Southern

Party Central!
Thanksgiving Recipe Index
Do you know what it means
to miss New Orleans?
Index - Favorite Recipes Archives
Daily Recipe Index
Recipe Archives Index
Recipe Search