Top Hand
Art Print
Carson, Liv
Buy at AllPosters.com

La Belle Cuisine - More Vegetable Recipes
Fine Cuisine with Art Infusion
"To cook is to create. And to create well...
is an act of integrity, and faith."
Green Bean Casserole a la
Pioneer Woman
"I was a vegetarian until I started
leaning toward the sunlight."
~ Rita Rudner
---
Recipe of the Day Categories:
Recipe Home
Recipe Index
Recipe Search
Appetizers
Beef
Beverage
Bread
Breakfast
Cake
Chocolate
Fruit
Main Dish
Pasta
Pies
Pork
Poultry
Salad
Seafood
Side Dish
Soup

Buckaroo
Art Print
Carson, Liv
Buy at AllPosters.com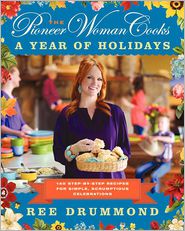 The Pioneer Woman Cooks: A Year of Holidays: 140 Step-by-Step Recipes for Simple, Scrumptious Celebrations

Your patronage of our affiliate partners supports this web site.
We thank you! In other words, please shop at LBC Gift Galerie!

Green Beans

Buy This at Allposters.com


Green Bean Casserole
Recipe courtesy The Pioneer Woman
"[Here's] a from-scratch green bean casserole that's a cinch to make and a
nice departure from the cream-of-mushroom standby we all know and love.
The wonderful thing about it, besides the fact that it contains bacon, is that
it begins with a plain white sauce, which can be adapted in any number of
ways. Use a combination of different cheeses, add a little mustard, some mushrooms–whatever floats your boat. And while I opted for a topping of
panko breadcrumbs, you can substitute the yummy French fried onions
(or crushed potato chips; you heard me) if that's more to your liking.
Have fun with it! The green bean casserole world is your oyster. Just don't
add oysters. You'll need them for the dressing. But that's another story
for another time."
Prep Time: 20 Minutes
Cook Time: 30 Minutes
Difficulty: Easy
Servings: 8
2 pounds fresh green beans, ends cut off
4 slices bacon, cut into 1/4-inch pieces
3 cloves garlic, minced
1/2 whole large onion, chopped
4 tablespoons butter
4 tablespoons all-purpose flour
2 1/2 cups whole milk
1/2 cup Half-and-half
1-1.2 teaspoon Salt, more to taste
Freshly ground black pepper, to taste
1/2 teaspoon cayenne pepper
1 cup grated sharp cheddar cheese
One 4-ounce jar sliced pimientos, drained
Extra milk for thinning if necessary
1 cup panko bread crumbs
Cut green beans in half if you like pieces to be a little smaller.
Blanch the green beans: drop them into lightly salted boiling water and allow green beans to cook for about 3 to 4 minutes. Remove them from the boiling water with a slotted spoon and immediately plunge them into a bowl of ice cold water to stop the cooking process. Drain beans once they're cool and set aside.
Add bacon pieces to a skillet over medium heat. Cook bacon for two minutes, then add diced onion and garlic and continue cooking for 3 to 5 minutes, or until bacon is done (but not crisp) and onions are golden brown. Remove from heat and set aside.
In a separate skillet or saucepan, melt butter over medium heat. Sprinkle flour into the pan and whisk immediately to evenly mix it into the butter. Cook for a minute or two, then pour in milk and half and half. Continue cooking, whisking constantly, while sauce thickens, about 2 minutes. Add salt, pepper, and cayenne then add the grated cheddar. Stir while cheese melts. Turn off heat.
Add pimentos to pan, then add bacon/onion mixture. Stir to combine. Pour over green beans and stir gently to combine. Pour into a baking dish and top with panko crumbs.
Bake at 350 degrees for 30 minutes or until sauce is bubbly and panko crumbs are golden.
Serve it up.
Faint.
Wake up.
Smile.
Thanksgiving is near!
Enjoy this, my friends. It's really, really yummy.

Featured Archive Recipes:
Best Ever Green Bean Casserole
(Alton Brown)
Dooky Chase's French-Style
Green Beans
Green Beans, Southern Style
How green is your bean?
(6 recipes!)
Spicy Green Beans Amandine


Index - Vegetable Recipe Archives
Index - Side Dish Recipes
Thanksgiving Recipe Index
Holiday Central!
Daily Recipe Index
Recipe Archives Index
Recipe Search