Stained Glass Nativity, 1443

Buy This at Allposters.com

La Belle Cuisine - More Soup Recipes
Fine Cuisine with Art Infusion
"To cook is to create. And to create well...
is an act of integrity, and faith."
The Christmas Soup (Petite Marmite)
"Of all the items on the menu, soup is that which exacts
the most delicate perfection and the strictest attention."
~ Auguste Escoffier
---
Recipe of the Day Categories:
Recipe Home
Recipe Search
Fruit
Adoration of the Magi
Giclee Print
Buy at AllPosters.com


Your patronage of our affiliate partners supports this web site.
We thank you! In other words, please shop at LBC Gift Galerie!

Adoration of the Magi
Giclee Print
Gentile Da...
Buy at AllPosters.com


The Christmas Soup
(Petite Marmite)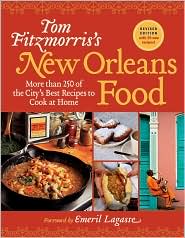 Tom Fitzmorris's
New Orleans Food:
More Than 250 of the
City's Best Recipes
to Cook at Home
Copyright © 2006 by Tom Fitzmorris
(Stewart, Tabori & Chang)
"A marmite is a covered crock, usually made of earthenware, designed to hold a soup or stew that will be baked. Petite Marmite has come to mean an intense,
clear soup based on a consommé, with beef and vegetables. The best of these
has an amazing flavor, especially when infused with a good shot of black
pepper. I love this version. It's no small project to make it. (In fact, cooking
schools give this to chefs as a test of their skills.) But the results are wonder-
ful, and you will have really accomplished something elegant and special."
Stock:
6 pounds oxtails
1 large onion, coarsely chopped
2 ribs celery, coarsely chopped
1 carrot, coarsely chopped
1 bay leaf
1/4 teaspoon dried thyme
1/4 teaspoon dried marjoram
1 teaspoon black peppercorns
Consommé:
1 pound ground round, chilled
1 medium carrot, chopped
1 rib celery, chopped
1 small onion, chopped
2 egg whites
4 egg shells, well crushed
1 1/2 teaspoons salt
1/4 teaspoon Tabasco
Soup:
Green onions or chives to tie beef bundles
4 small carrots, cut into thin sticks
4 small potatoes, cut into 1/2-inch dice
2 ribs celery, cut into thin sticks
Salt and freshly ground black pepper to taste
1. To make the stock: Brown the oxtails in a large kettle over high heat
until rather dark. Add the onion, celery, carrot, bay leaf, thyme,
marjoram, and peppercorns, along with 1 gallon (16 cups) of water
(or more if necessary to cover). Bring the pot to a low boil. Cook
for 2 hours (or longer if possible). Skim the fat and foam that rises
to the surface as the stock cooks.
2. Strain the stock. Remove the oxtails and reserve. Discard the vegetables. Set the strained stock aside to cool. (You can do this a day or two ahead,
and refrigerate the stock. It should congeal into a jelly, so any remaining
fat can be easily removed from the surface.)
3. To make the consommé: Return the strained stock to a clean pot and
heat over medium heat. Meanwhile, combine the ground round, carrot,
celery and onion in a bowl. Flatten the mixture out into a sort of gigantic
hamburger patty. Float this on top of the stock - this is called a raft, and
its purpose is to clarify the stock. (It might sink, but the boiling will make
it rise.) Pour the egg whites over this raft, and break the egg shells on
top of that.
4. When the pot comes barely to a boil, punch a few holes in the raft so
that the stock bubbles up and over the raft. Keep the stock at a very
light boil for about 2 hours, gently submerging the raft down every
now and then. Add the salt and Tabasco.
5. Meanwhile, pick the lean meat from the oxtails and make small bun-
dles of it, tying them with a thin green onion or a chive. Set aside.
6. Remove the raft and anything else floating in the stock, which should
now be clear or close to it. Carefully skim the fat from the top of the
pot. Strain the soup through a very fine sieve or (better) double
cheesecloth.
7. About 30 minutes before serving, bring the consommé to a simmer.
Add the carrots and potatoes, and cook until tender. Ten minutes
after adding the carrots and potatoes, add the celery. Season to taste
with salt and pepper.
8. Place a bundle or two of the oxtail meat on a soup plate and ladle in
the broth with its vegetables around it.
Serves eight to twelve

Featured Archive Recipes:
New Orleans Réveillon
Consommé Olga
Clear-Steamed Chicken Soup with Ginger
Creole Turtle Soup (Chef John Folse)
Mushroom Consommé
Oxtail Soup with Red Wine and
Root Vegetables
Thai Hot and Spicy Broth
Wolfgang Puck's Spiced Carrot Soup with
Ginger and Lemongrass

Index - Soup Recipe Archives
Basic Stock Recipes
Holiday Central!
Do you know what it means
to miss New Orleans?
Daily Recipe Index
Recipe Archives Index
Recipe Search