Boats in the Harbour at Bassin Lympia, Nice, France
Photographic Print
I'Anson, Richard
Buy at AllPosters.com

La Belle Cuisine - More Seafood Recipes
Fine Cuisine with Art Infusion
"To cook is to create. And to create well...
is an act of integrity, and faith."
Grilled Seafood Salad Niçoise

Gerard & Dominique Seafoods - Specialty Seafood Offerings
"The discovery of a new dish does more for the happiness
of the human race than the discovery of a star."

~ Brillat-Savarin
---
Recipe of the Day Categories:
Recipe Home
Recipe Search
Fruit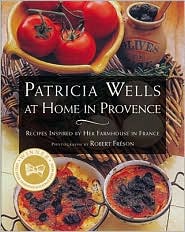 Patricia Wells at
Home in Provence:
Recipes Inspired
by Her Farmhouse
in France

Your patronage of our affiliate partners supports this web site.
We thank you! In other words, please shop at LBC Gift Galerie!

Baie des Anges, Nice, France
Raoul Dufy
Buy This at Allposters.com

Grilled Seafood Salad Niçoise
Gourmet
July 1992

3 tablespoons red wine vinegar
1 tablespoon Dijon mustard
1 teaspoon anchovy paste
1/2 teaspoon dried thyme
1/4 teaspoon sugar
1/3 cup olive oil
1 pound 1-inch-thick tuna steak,
cut into 6 pieces
1 large yellow [or zucchini] squash,
cut into 1/4-inch-thick slices
9 jumbo shrimp, shelled and
halved lengthwise
12 large sea scallops
1 pound green or wax beans or
a combination, trimmed and
cut into 2-inch lengths


Red leaf lettuce for lining the plates
1 red bell pepper, roasted,
cut into 2-inch pieces


1 pint red or yellow cherry tomatoes or
a combination, quartered


1 cup drained Niçoise olives

Dressing: In a small bowl whisk together vinegar, mustard, anchovy
paste, thyme, sugar and salt and pepper to taste. Add oil in a stream,
whisking, and whisk dressing until it is emulsified. [We add a clove
of garlic.] Reserve 2 tablespoons dressing.
In another small bowl, arrange tuna pieces and squash slices on a baking
sheet and brush them lightly with reserved dressing. In a bowl toss shrimp
and scallops with 2 tablespoons of remaining dressing. Let mixtures stand
15 minutes.
In a kettle of boiling water cook the beans 5 minutes or until they are
crisp-tender, drain them in a colander and refresh them under cold water.
In another bowl toss beans with 3 tablespoons remaining dressing.
On a rack set 4 to 6 inches over glowing coals, grill tuna 2 1/2 minutes
on each side, the shrimp 4 minutes on each side, and scallops and squash
6 minutes on each side, transferring seafood and squash as it is cooked
to a platter.
Line 6 plates with lettuce, on each plate arrange 2 scallops, halved
horizontally, 3 shrimp halves and 1 piece of tuna, sliced diagonally.
Divide squash, beans, roasted pepper, tomatoes and olives among
plates. Drizzle the remaining dressing over salads or serve it separately.
Serves 6.


More Niçoise Recipes:
Grilled Tuna with Niçoise Butter Sauce
La (Vraie) Salade Niçoise
Niçoise Orzo Salad
Niçoise Potato Salad
Niçoise Rice Salad
Pasta with Sauce Niçoise
Scallops Niçoise "Just for Julia"



Index - Seafood Recipe Archives
Index - Salad Recipe Archives
Summer Holiday Recipes!
Daily Recipe Index
Recipe Archives Index
Recipe Search