Recipe of the Day Categories:
Recipe Home
Recipe Search
Appetizers
Beef
Beverage
Bread
Breakfast
Cake
Chocolate
Fruit
Main Dish
Pasta
Pies
Pork
Poultry
Salad
Seafood
Side Dish
Soup

Chicago Bears Dick Butkus #51 in Action, Blocking Passing Attempt
Vs La Rams
Premium Photographic Print
Eppridge, Bill
Buy at AllPosters.com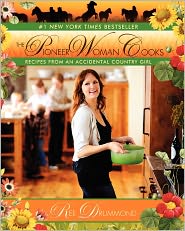 The Pioneer Woman Cooks: Recipes from an Accidental Country Girl

New Orleans Saints
Poster
Buy at AllPosters.com


Shop our list of
the most popular
wines this week

Your patronage of our affiliate partners supports this web site.
We thank you! In other words, please shop at LBC Gift Galerie!

Mannings Generations
Photo
Buy at AllPosters.com


Patty Melt
Saveur #122
Saveur - One Year Subscription
"Some say that the patty melt—a griddled sandwich of ground
beef, caramelized onions, cheese, and rye bread—isn't technically
a burger, because it has no bun. We love it just the same."
Makes 6 sandwiches
1 1/2 pounds ground beef
Kosher salt and freshly ground
black pepper, to taste
5 tablespoons canola oil
2 yellow onions, halved and thinly sliced
12 slices rye bread
12 thin slices cheddar, Swiss,
or American cheese
8 tablespoons unsalted
butter, softened
1. Season the beef with salt and pepper. Divide meat into six 1⁄4"-thick patties that are slightly wider and longer than the bread.
2. Heat 2 tbsp. oil in a 12-inch cast-iron skillet over medium-high heat.
Add the onions, season with salt and pepper, and cook, stirring oc-
casionally, until softened and browned, about 12 minutes. Transfer
the onions to a bowl; wipe out skillet. Working in 3 batches, heat 1
tablespoon oil in skillet over high heat. Add 2 burger patties; cook,
flipping once, until well browned, about 4 minutes total. Transfer
patties to a plate.
3. Top each of 6 bread slices with some of the onions, a cheese slice,
and a burger patty. Top each burger with a cheese slice and a piece
of bread. Using a table knife, spread butter over the top and bottom
of each sandwich.
4. Heat a 12-inch nonstick skillet over medium heat. Working in 3
batches, cook sandwiches, flipping once, until golden brown and
hot, about 6 minutes.
Chicago-Style Italian Beef Sandwiches
Rose Marie, Worldwide Recipes
[adapted slightly in format only by Editor]
"This is a great recipe, but you need to make the roast the
day before you want to serve it, as it has to marinate in
the gravy overnight."
Makes 8 servings
(You may get 10, depending on how
much meat you put in each sandwich.)
One 5- to 7-pound rump roast
2 cups of boiling water
2 bouillon cubes (beef flavor)
1 teaspoon dried marjoram
1 teaspoon dried thyme
1 teaspoon dried oregano
1 teaspoon hot pepper sauce, [or to taste]
Salt and pepper to taste; go easy on the salt
because the bouillon is salty!
2 tablespoons Worcestershire Sauce
1 or more garlic cloves, I use at least 6,
peeled and mashed
1/2 cup chopped green bell pepper
Italian, Viennese, or French bread, or any
hard, crusty bread - at least 2 loaves
Place roast on a rack, in an open roasting pan, I use a 9- x 13-inch baking pan with the rack in it. Preheat oven to 325 degrees F, allowing 25 minutes per pound. Roast will be rare. Cool, and slice very thin. I use an electric slicer to do this.
To the drippings in the pan, add the boiling water, bouillon cubes or granules, (1 bouillon cube for each cup of boiling water used). Add marjoram, thyme, oregano, hot pepper sauce, salt, pepper, Worcestershire sauce, garlic cloves, and chopped green pepper. Simmer for 15 minutes. Add the thinly sliced beef and cover. Marinate in gravy in refrigerator overnight.
Next day, slice down the center of the French bread, lengthwise, but not all the way through to the other side, then cut into serving-size pieces. Heat the meat in its gravy thoroughly, and serve warm on the sliced bread, along with a crisp, green salad and plenty of napkins!!!
Note: Our family loves the gravy so much that I usually double the gravy recipe so there is plenty to dip the beef sandwich into. We also like to put
a lot of gravy on the bread before adding the meat. Sometimes we add barbeque sauce to the sandwich before eating it, for a different flavor -
not a lot, just a touch, about 1 tablespoon or less to taste.
Ouisie's Chicken Fried Steak with
Pepper Gravy in Biscuits
Saveur #86
Saveur - One Year Subscription
Makes 1 dozen
"This clever version of the classic Southern dish came from Elouise
'Ouisie' Adams Jones, a chef and restaurateur from Houston, Texas.
You can serve these hors d'oeuvres on their own, or pass around a
bowl of the extra gravy, if you like."
For the biscuits:
2 teaspoons vegetable shortening
2 1⁄2 cups flour
4 teaspoons baking powder
1 1⁄2 teaspoons salt
1⁄2 teaspoon sugar
1 1⁄4 cups finely grated white cheddar
2 scallions, trimmed and finely sliced
1 3⁄4 cups heavy cream
2 tablespoons butter, softened
For the steak:
1 1⁄2 cups plus 3 tablespoons flour
1 tablespoon salt
1 teaspoon freshly ground black pepper
3 eggs
1⁄2 cup heavy cream
2 cups milk
1⁄2 cup vegetable oil
1⁄4 cup bacon grease
Two 8-ounce pieces trimmed beef top
round, pounded to a 1⁄4 inch thickness
and cut into sixths
1⁄2 cup beef stock
1 tablespoon Worcestershire sauce
6 dashes Tabasco
1 clove garlic, peeled and minced
1⁄4 teaspoon cayenne
1. For the biscuits: Preheat oven to 350 degrees F. Grease a baking sheet with shortening and set aside. Sift flour, baking powder, salt, and sugar
into a large bowl. Add cheese, scallions, and cream, stirring until dough
just comes together. Turn dough out onto a floured surface and quickly
knead 8–10 times. Roll dough out to a 1⁄2 inch-thick 6- x 8-inch rectangle and, using a 2-inch round cookie cutter, cut out 12 biscuits. Put biscuits
on prepared baking sheet. Bake until golden brown, turning baking sheet,
if necessary, to brown biscuits evenly, 20–25 minutes.
2. For the steak: Preheat oven to 200 degrees F. Put 1 1⁄2 cups of the flour into a wide shallow dish. Season flour with salt and 1⁄2 tsp. of the black pepper and set aside. Put eggs, cream, and 1⁄2 cup of the milk into an-
other wide shallow dish, beat well, and set aside. Heat oil and bacon
grease together in a large cast-iron skillet over medium heat until hot or
about 360 degrees F on a candy thermometer. Meanwhile, working with
4 pieces of meat at a time, lightly season both sides with salt and pep-
per. Dredge beef in seasoned flour, shaking off excess, then dip each
side into egg mixture. Dredge in flour again, shaking off excess. Fry
meat in the hot fat, turning once, until dark golden brown on each side,
about 2 minutes per side. Transfer to a wire rack set over a baking
sheet and keep warm in oven. Repeat seasoning and cooking process
with remaining meat and flour and egg mixtures, transferring meat to
oven as done.
3. Discard all but 3 tbsp. of the fat from the skillet and heat over medium heat. Add remaining 3 tbsp. flour and cook, whisking constantly, until
golden, about 2 minutes. Gradually whisk in stock, remaining 1 1⁄2
cups milk, Worcestershire, Tabasco, garlic, cayenne, and remaining
1⁄2 teaspoon black pepper. Season to taste with salt; simmer, stirring,
until thickened, about 5 minutes.
4. To assemble biscuits, slit them crosswise three-quarters of the way through. Spread some butter on the bottom half of each. Stuff
each biscuit with a piece of steak, spoon on some gravy, and
close biscuit.

Featured Archive Recipes:
Beer-Braised Pulled Pork Sliders
Emeril's Garlic Meatball Po' Boys
Emeril's Roast Pork and French
Fry Po' Boy
French Quarter Muffuletta
Italian Sausage Grinder
Jambalaya Sandwich (Guy Fieri)
Marinated Pork Tenderloin with
Jezebel Sauce
Mexican Roast Pork and
Cuban Sandwiches
New Orleans Po' Boys
Oklahoma Pulled Pork Sandwiches
(including "Don's Butt Rub")
Philly Cheese Steak (White Dog Cafe)
Pulled Jerk Chicken Sandwiches


Index - Favorite Recipe Archives
Index - Food Feature Archives
Party Central!
Thanksgiving Recipe Index
Holiday Central!
Daily Recipe Index
Recipe Archives Index
Recipe Search