Recipe of the Day Categories:
Recipe Search
Fruit

Have a heart for
the Gulf Coast

Map Depicting Plantations on
the Mississippi River from
Natchez to New Orleans, 1858

Buy This at Allposters.com


The Legend of Jean Lafitte
Diane Millsap
Buy This at Allposters.com


Creole Queen Boat on Mississippi River, Louisiana, USA
Photographic Print
Davison, Jon
Buy at AllPosters.com


The Delta Queen, a Steamboat,
Makes its Way up the Mississippi
River
Photographic Print
Block, Ira
Buy at AllPosters.com

Sunrise at the Alligator Bayou Swamp, Louisiana
Photographic Print
Leigh, Kevin
Buy at AllPosters.com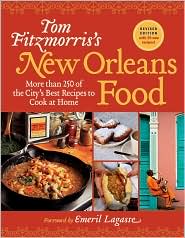 Tom Fitzmorris's New Orleans Food: More Than 250 of the
City's Best Recipes
to Cook at Home

New Orleans, Crawfish, Gumbo
Photographic Print
Schwabel, Jim
Buy at AllPosters.com


Your patronage of our affiliate partners supports this web site.
We thank you! In other words, please shop at LBC Gift Galerie!

Mississippi Delta from Space - ©Spaceshots
Art Print
Buy at AllPosters.com


Some mornings you can just feel it…
April 2002
Louisiana. SOUTH Louisiana, if you please. The River Road. (Need I
explain that we're talking Mississippi River, here? As in Ole Man, Big
Muddy. Just keeps rollin' along…)
If I were to refer to a map of the area, our proximity to water would be obvious to me. But what if there were no map to consult?
Well, as I was saying, some mornings you can just feel it. South Louisiana. The air is not just humid here, but brackish, marshy, piquant. Bayou air. Swampland, eventually evolving into Lac des Allemands and the Gulf of Mexico. Bespeaks shrimp and oysters, with catfish and crawfish in between. Alligators and nutria. Maritime air. The timeless call of the sea, the perpetual call of the wild, all rolled into one. Why should it surprise me that I see an occasional alligator while strolling the perimeter of the golf course? Or
herons? Egrets? It does not. And seagulls, if the time is right.
And if the time is right, on one of these South Louisiana Sunday mornings, I can pile into the car – notebook and a steaming-hot thermos of Community New Orleans Blend Coffee (with chicory) in hand, Miss SophieDog in tow - and head for the River Road. Windows down. Radio blaring (WWOZ: New Orleans Jazz and Heritage Station, 90.7 on your radio dial). Heaven...
We are heading for The River, with its indisputable mystique. Paddle
wheelers are still around, you know. Riverboat gamblers are probably still
alive and well. The ghost of Jean Lafitte hovers just overhead. The River.
Rafts, barges, tankers, majestic steamships with who-knows-what ports
of call. And pirogues in the swamp… exhilarating. Intoxicating.
If I head south, taking the scenic route, I pass comfortable-looking homes
with well-manicured lawns. As you might expect, the yards are adorned
with magnolias and moss-draped live oak trees. Appropriately romantic.
Lush. What you might not expect is to be seen as well: all manner of palms, banana trees, roof-tall hibiscus, bougainvillea, sweet, heady jasmine.
About 5 minutes away from my house is Airline Highway (I'll explain in a moment). One block further south finds me at a dead end. On the River
Road (LA 44). Hallelujah! The only question is whether I feel like driving
eastward toward Norco and Destrehan, or westward toward Reserve and
eventually Baton Rouge. Destrehan Plantation or San Francisco Plantation. Hmmm. Tough choice…
Today I decided to do Airline Highway (U.S. Highway 61, but that is
another story) for a bit, and then the River Road. Not called Airline
Highway because our fair hamlet has an airport, of course, but because
if you keep on driving toward New Orleans you will find yourself at the
Louis Armstrong International Airport (formerly known as Moisant).
Takes about 45 minutes or so. And this is one of those things that I
absolutely LOVE! If you keep on driving, Airline Highway eventually
becomes Tulane Avenue, and you wind up smack dab in the middle
of the New Orleans CBD (Central Business District, for you tourists).
Hang a left (but pay attention to where you hang it!) and you are in
the French Quarter. Yes! The Vieux Carré. How cool is that?!?!?
Just imagine! You could pick up U.S. Highway 61 in, let's just say
Vicksburg MS, or Natchez, and wind up in downtown New Orleans!
And one of these days, Miss SophieDog and I shall do precisely that.
But I digress...
As I drive it occurs to me that some names just keep popping up over
and over again here. And I do not mean Smith and Jones, although we
have those, too. We're talking Becnel (sign proclaims "Trial Attorney
since 1968"). Roussel. Lots and lots of Roussels in these parts, y'all.
Bergeron, Broussard, DeFrancesch, LeBeauf, LeBeaux, and of course, LeBlanc. Lasseigne and Legaux. Melancon. Abadie to Zeringue.
(Abadie and Cauvin, Inc. Heating - Air Conditioning, in Edgard and Vacherie.) And yes, the Boudreaux and Thibodeaux jokes do not
come from nowhere you know. They come from these parts, and
westward into the heart of Cajun Country (Lafayette, Lake Charles,
Opelousas, St. Martinville).
Here is a smattering of Airline Highway signs for you:
Troxie's Motel
Uncle Sam's Motel
Airline Motors
(once a great down-home, diner-type eatery;
there is a story here…)
~*~*~*~*~*~*~*~
Bailey's Andouille. This is it. The Original
Carry Out Gumbo Food
Drive thru
Hot from the kitchen…
Peeled Shrimp
Stuffed Artichokes
Manuel's Hot Tamales
Shrimp and Okra Gumbo
Chicken Andouille Gumbo
Jambalaya
Rabbits (!)
Smothered Okra
~*~*~*~*~*~*~*~
(Or you could just go to McDonald's. We have one of
those, as well. Two, actually. And two Wendy's, even!)
And no more than a stone's throw away:
"Jacob's Andouille. World Famous since 1928.
Don't be confused.
We are the original."
(I believe them, and that is where
I buy my andouille...)
Fresh shrimp. Best price in town.
Juicy's Home Grown Vegetables
(hand-painted on cardboard)
St. Amant's Seafood Restaurant
Hurricane Evacuation Route
Cajun Tires
Video Poker and Horse Racing. Turn left here.
And a few hundred yards further:
New Wine Christian Fellowship (What can I say?)
Daiquiri & Co. (Yes, we do have daiquiris
to go here. Sheesh. Don't you?)
Cretin Homes (go figure…)
Nails by Aleshia
You're getting the picture, right?
Okay. Time for the River Road. In most places, you cannot actually
see the river, alas, unless you drive up on the levee. Considered a no-no
I've been told. Do it anyway, of course. But, I would know it was there.
You can feel it. And smell it. Some days you can actually hear it.
Bayou Gun Repair
Satsuma Street, Batiste Lane.
(We ain't in Kansas any more y'all.)
Weegie's Bar & Grill
Tchoupitoulas Chapel –
The Church on the River
Dee's Glamour Gallery
Emile Hotard – Distributors
(What does Emile distribute? Je ne sais pas.)
Mailbox: Global Maritime Ministry
Breaux's Barber Shop (reminds me of the
LSU license plate – "Geaux Tigers")
Port of South Louisiana Globalplex
To be continued... Just as soon as the Creole tomatoes (best in the
whole Universe) are ripe. Soon, now. Ponchatoula strawberries are
already here. And it will not be long until the Ruston peaches make
their appearance at my favorite roadside stand. Think it is called
"Bailey's". There is no sign. I just call it Boudreaux's.
Recipes? Whoops. Sorry, almost forgot…
And yes, I know. There are already several gumbo recipes in
our archives. This one is very special. Trust me.
Chicken, Oyster, and Andouille Gumbo
as prepared by Chef John Folse on his live radio broadcast
"Stirrin' It Up with Chef John Folse and Company" from the
2001 Andouille Festival in LaPlace, LA on October 27, 2001
Prep Time: 2 1/2 hours
Serves: 8 -10
Comments: Almost every species of wild game has been used
in the creation of gumbo. Since most Cajun men were hunters
and trappers, it is not surprising that they preferred mallard
duck and smoked andouille gumbo. However, chicken and
andouille is still the most popular gumbo choice in Louisiana.
In this version, I've added fresh Louisiana oysters.
Ingredients:
1 pound Jacob's World Famous Andouille
Louisiana Gold Pepper Sauce to taste
salt and cracked pepper to taste
(5-pound) stewing hen
3 quarts chicken stock
1 pint oysters
1 cup vegetable oil
1 1/2 cups flour
2 cups onions, chopped
2 cups celery, chopped
1 cup bell pepper, chopped
1 bay leaf
2 cups green onions, sliced
Sprig of thyme
1 tbsp basil, chopped
1/4 cup garlic, diced
4 cups white rice, steamed
1/2 cup parsley, chopped
1 pint oyster liquor
Method: Using a sharp boning knife, cut the stewing hen into 8-10
serving pieces. Remove as much of the fat from the chicken as possible.
Cut the andouille into 1/2 inch slices and set aside. In a 2-gallon stock pot,
heat oil over medium-high heat. Sprinkle in flour and, using a wire whisk,
stir constantly until roux is a golden brown. Do not scorch. Should black
specs appear, discard and begin again. Add onions, celery, bell pepper,
and garlic. Sauté 3-5 minutes or until vegetables are wilted. Add chicken
and andouille, blending into vegetable mixture. Add oyster liquor and
chicken stock, one ladle at a time. Bring to a rolling boil, reduce to
simmer and cook approximately 1 hour. Skim any fat or oil that rises to
the top of the pot. Add green onions, bay leaf, thyme, and basil. Season
to taste using salt, pepper, and Louisiana Gold. Cook an additional 1-2
hours if necessary, until chicken is tender and falling apart. Add oysters
and cook an additional 10 minutes. Add parsley, adjust seasonings, and
serve over steamed white rice.
(NOTE: You may wish to boil the chicken 1-2 hours prior to beginning the
gumbo. This will tenderize the meat, and you may reserve the stock, debone
the chicken and use the meat and stock in the gumbo.)
Special thanks to Jacob's Andouille and Chef John Folse. Used with permission.
Red beans get all the credit. Most everyone has heard of New Orleans
Red Beans and Rice, it seems. And a lot of the credit goes to Louis
Armstrong, who signed his autographs "Red Beans and Ricely Yours".
What most folks do not seem to realize is that on Mondays (beans and
rice day) in New Orleans many local eateries offer you a choice. I
quite often opt for white...

New Orleans White Beans
with Andouille Sausage
1 pound dried white beans, such as
navy or great northern
1/4 pound smoked ham (tasso would
be great if you can get it)
1/4 pound andouille sausage
1 medium yellow onion, diced
2 stalks celery, trimmed and diced
1/2 green or red bell pepper, diced
1 teaspoon minced garlic (more to taste)
1/4 teaspoon salt (you may need nore)
1/8 teaspoon cayenne pepper, or to taste
1/8 teaspoon black pepper, or to taste
1 bay leaf
4 cups ham, chicken or beef stock
(or canned broth, in a pinch)
1 teaspoon dried thyme
1/4 teaspoon dried basil
Louisiana hot sauce to taste
Generous dash Worcestershire Sauce
Scallions, thinly sliced, for topping
<![if !supportLineBreakNewLine]>3 cups cooked rice<![endif]>
Rinse beans in colander and drain. Place them in a large pot and cover
with 8 cups of water.
In a skillet, using enough bacon grease or oil to cover the surface, sauté
the ham and sausage. Remove from pan and set aside. In the same skillet, sauté the onion, celery, bell pepper, and garlic just enough for them to
become slightly tender and absorb the ham and sausage flavor. Add this mixture along with the ham and sausage to the beans. Bring to a boil over
high heat. Stir in the salt, both peppers, bay leaf, stock or broth, oregano,
hot sauce and Worcestershire. Lower the heat and cook, uncovered, for
1-1/2 to 2 hours at a gentle simmer, stirring occasionally, until beans are tender. Add extra stock if needed, which will depend, of course, on how
soupy you like your beans. Serve over rice topped with sliced scallions.
And please. Do have some hot garlic bread with this. Okay? And Bread Pudding for dessert. Serves 4 to 6
Note: I do not get a dime for this, but nonetheless, I highly recommend
Cajun Grocer (in Lafayette, LA) for Cajun and Creole delicacies.
~*~*~*~*~*~*~*~*~*~*~*~
Oh yeah. Did I forget to tell you where I live? La Place, LA. Andouille
Capitol of the World. And did I mention that the JazzFest (New Orleans
Jazz & Heritage Festival) is right around the corner, that all heaven will
be breaking loose again? Yes! 26 April – 5 May 2002. [27 April -6 May
2012] Mercy, mercy, mercy. Somebody SAVE me! God's country…
I really, really love it here. It is somehow in my blood, this wild place...
Can you tell?
Be well, stay safe, enjoy yourselves. I wish for you, most of all, love.
And the ability to express and receive love. Makes the world go 'round,
does it not? And peace.
And until next time, remember,
"There is a communion of more than our bodies
when bread is broken and wine is drunk."
~ M. F. K. Fisher
Michele

"It seems to me that our three basic needs, for food and security and love,
are so mixed and mingled and entwined that we cannot straightly think
of one without the others. So it happens that when I write of hunger, I
am really writing about love and the hunger for it, and warmth and the
love of it and the hunger for it… and then the warmth and richness and
fine reality of hunger satisfied… and it is all one."
~ M.F.K. Fisher, The Art of Eating
Current Spice Cabinet Feature
Index - The Spice Cabinet
Do you know what it means
to miss New Orleans?
Daily Recipe Index
Recipe Archives Index
Recipe Search