Recipe of the Day Categories:
Recipe Home
Recipe Search
Appetizers
Beef
Beverage
Bread
Breakfast
Cake
Chocolate
Fruit
Main Dish
Pasta
Pies
Pork
Poultry
Salad
Seafood
Side Dish
Soup

Eggplant, Dusky Hybrid
Photographic Print
Eberhart, Wally
Buy at AllPosters.com


Strawberry in a Glass
of Water
Photographic Print
Shulevsky,...
Buy at AllPosters.com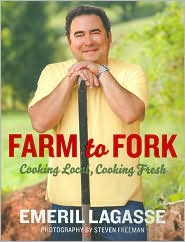 Farm to Fork:
Cooking Local,
Cooking Fresh

"Family Portrait" July 5, 1952
John Falter
Buy This at Allposters.com


Your patronage of our affiliate partners supports this web site.
We thank you! In other words, please shop at LBC Gift Galerie!

American Porch
Art Print
Pollera, Daniel
Buy at AllPosters.com

Have a heart! Help your fellow man...

Grilled Chicken, Tomato, and
Onion Sandwiches
Food & Wine August 2008
Recipe by Grace Parisi
Food & Wine - One Year Subscription
"Except for the olive-oregano relish, all the components of this
chicken sandwich are grilled - the chicken, tomatoes, sweet onion,
and even the bread - making for the ultimate grilled sandwich."
3 ounces pitted mixed olives (1 cup)
1 garlic clove, crushed
2 teaspoons fresh oregano
1/4 cup plus 2 tablespoons extra-virgin
olive oil, plus more for brushing
Freshly ground pepper
2 large tomatoes, sliced 1/3 inch thick
1 Vidalia onion (or any sweet onion),
sliced 1/4 inch thick
4 crusty rolls, such as ciabatta, sourdough or
hero, split horizontally
Salt
1 3/4 pounds thin chicken cutlets

1. Light a grill. In a mini food processor, pulse the pitted olives with the
crushed garlic and oregano until chopped. Add the 1/4 cup plus 2 table-
spoons of olive oil and pulse until finely chopped. Season with pepper.
2. Brush the tomatoes, onion and cut sides of the rolls with olive oil. Grill
the tomatoes and onion over high heat until they are softened and lightly charred, about 2 minutes for the tomatoes and 6 minutes for the onion.
Transfer to a plate and season with salt and pepper. Grill the bread until
lightly toasted, about 2 minutes.
3. Season the chicken cutlets with salt and pepper and grill them over
high heat, turning occasionally, until they are lightly browned in
spots and cooked through, 5 to 6 minutes. Cut the chicken cutlets
to fit the toasted rolls and top with the sliced tomatoes, sliced onion
and olive relish. Close the sandwiches, cut them in half and
serve right away.
Mini Portobello Burgers
Recipe courtesy MSN Delish
(provided by Country Living)
"Grilled mini portobello burgers offer vegetarian guests a savory option
for the main course. But you might want to make extra — they look so
good that meat lovers might snag one, too! Each succulent mini burger
also features tender grilled zucchini, squash, and eggplant. Serve with
oven-fried potatoes and a green salad."
Yields: 12 burgers
Total Time: 45 min
Prep Time: 10 min
Cook Time: 35 min

12 medium portobello mushrooms
2 small Italian eggplants
2 yellow squash
2 zucchini
1/2 teaspoon sea salt
12 mini brioche buns or dinner rolls
1 1/2 teaspoon(s) sesame oil
1/2 teaspoon(s) sesame seeds
9 ounce(s) Swiss cheese , thinly sliced
1. Heat grill or grill pan to medium-high heat.
2. Trim the stems from the mushrooms. Slice the eggplant, squash, and zucchini into 1/4-inch-thick rounds. Brush vegetables with canola oil,
sprinkle with salt, and grill until softened and grill marks have formed
- about 10 minutes each side. (Brush with oil as needed to prevent
sticking.) Transfer to a baking pan.
3. Heat broiler to low. Split the buns, brush the tops with the sesame oil,
and sprinkle with sesame seeds. Layer the squash, zucchini, eggplant,
and mushroom on the bottom bun halves. Top each with cheese and
broil until cheese melts, about 1 minute. Top with remaining seeded
bun tops and serve hot.
Strawberry Shortcake
Recipe courtesy Emeril Lagasse
Food Network: The Essence of Emeril
Prep Time: 40 min
Inactive Prep Time: 15 min
Cook Time: 30 min
Level: Intermediate
Serves: 12 servings
1 cup (2 sticks) unsalted butter,
melted and slightly cooled, plus
2 teaspoons, softened
6 large eggs, at room temperature
2 tablespoons milk,
at room temperature
3 1/3 cups granulated sugar
2 cups all-purpose flour
2 teaspoons baking powder
1/4 teaspoon salt
3 pounds strawberries, rinsed,
hulled, and sliced
1/2 cup orange-flavored liqueur,
plus a little more for drizzling
(recommended: Grand Marnier)
1 1/2 teaspoons orange zest
2 1/2 cups heavy cream
5 tablespoons confectioners' sugar
11 1/2 teaspoons vanilla extract
Preheat the oven to 375 degrees F and grease a 9 by 13-inch glass
casserole with the 2 teaspoons of butter and set aside.
Combine the eggs and milk in a large bowl and beat with an electric
mixer until frothy. Add 1 1/3 cups of the sugar and continue to beat
at high speed until the mixture is quite thick and pale yellow, about
7 to 10 minutes.
Sift together the flour, baking powder, and salt in a medium bowl. Fold
this mixture gently into the egg mixture. Gently stir in the melted butter
and then transfer the batter to the prepared baking pan and bake in the
center of the oven until risen and golden brown, about 30 minutes.
Remove from the oven and let cool on a wire rack before proceeding.
Make the strawberry topping by combining the strawberries, remaining
2 cups sugar, 1/2 cup orange liqueur, and orange zest in a large bowl
and tossing to combine. Let sit at room temperature for 15 minutes,
stirring occasionally, until all sugar is dissolved. Refrigerate, covered,
until ready to assemble the dessert.
Make the whipped cream by combining the heavy cream with the
confectioners' sugar in a large bowl and beating with an electric mixer
or whisk until slightly thickened. Add the vanilla and continue to beat
until the mixture nearly forms stiff peaks.
When ready to assemble the dessert, poke holes all over the cake using
a cake tester or toothpick. Drizzle cake with a little orange liqueur. Cut
the cake into 1 1/2-inch cubes and place half of the cake cubes on the
bottom of a deep-sided dessert bowl. Add half of the strawberry mixture
over the top of the cake cubes, juices and all, spreading strawberries
evenly with a spatula and allowing the juices to absorb into the cake.
Top with the remaining cake cubes and then the remaining strawberries.
Top with the whipped cream and serve immediately or refrigerate for
up to 1 hour in advance before serving.


Featured Archive Recipes:
Looking back...
Andouille and Beef Burgers with
Spicy Mayo and Caramelized Onions
Chicken, Avocado and Tomato Wraps
Chicken "Chili" Tacos
French Quarter Muffuletta
Grilled Skirt Steak Tacos with
Roasted Poblano Rajas
Hoisin Pork Tenderloin Sandwiches
Let them eat bread! With lots of stuff
on top (Marcelle Bienvenu)
Peking (Beijing) Chicken in Tortillas
Pulled Jerk Chicken Sandwiches
Quintessential Quesadillas
Roasted Portobello and Vegetable
Club Sandwiches
Strawberry Shortcake (traditional)


Index - Favorite Recipe Archives
Index - Food Feature Archives
Index - Summer Holiday Recipes
Daily Recipe Index
Recipe Archives Index
Recipe Search