Your patronage of our affiliate partners supports this web site.
We thank you! In other words, please shop at LBC Gift Galerie!

Old Books I
Art Print
Belkovskij, Igor
Buy at AllPosters.com


Our Favorite Cookbooks
Please understand up front what a daunting task we have before us!
Our cookbook collection numbers well over 1,000. How in the world do we
narrow it down to our all-time favorites? The ones we absolutely could not
live without?
Having said that, I must add that I refuse to complicate this exercise by
insisting on a particular order. Even a simple alphabetical listing seems
too stressful at this point. And we cannot imagine having to list them in
order of preference! We can always organize later!
So. We will simply begin by beginning with the first must-have cookbook
that comes to mind...
Numero Uno!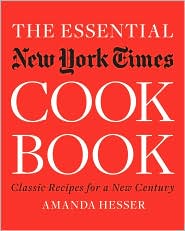 The Essential
New York Times Cookbook:
Classic Recipes for a New Century

When Amanda Hesser chose the title for this
indispensable tome, she was serious!
What is it not?
It is NOT a revised version of any New York Times
cookbook ever published.
What is it then?
It IS "a compendium of the ost well-known and
influential recipes printed in the New York Times."
It is a culinary time machine.
Love New Orleans?
This book's for you!

My New Orleans:
The Cookbook
200 of My Favorite Recipes
and Stories from My Hometown

Save now at BN.com!
Lower Prices on Millions of Books, Movies and
TV Show DVDs and Blu-ray, Music, Toys, and Games.
Shop online for eBooks, NOOK, and textbooks.
Stay Tuned!
Our list is evolving even as we type...
We checked with Chef Keegan to find out which cookbooks he
considers essential to those of you who value excellence in food.
Since his primary area of expertise is pastry, that is where the
emphasis lies. More to come as soon as I can catch him with a
few minutes to spare! Here is the result:

Desserts (Nancy Silverton)
How to Cook Everything:
2,000 Simple Recipes for Great Food
The Last Course (Claudia Fleming)




Professional Pastry Chef: Fundamentals
of Baking and Pastry
The Secrets of Baking: Simple Techniques
for Sophisticated Desserts (Sherry Yard)

Buy new, used, and hard-to-find books at Alibris!
My Dear Santa List...
(work in progress!)
Pre-order now!
Available 1 Nov 2011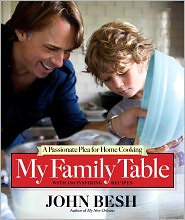 My Family Table:
A Passionate Plea
for Home Cooking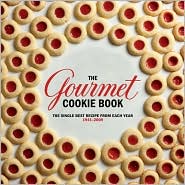 The Gourmet
Cookie Book:
The Single Best
Recipe from Each
Year 1941-2009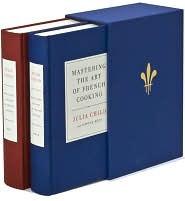 Mastering the Art
of French Cooking
2-Volume Boxed
Set: Deluxe Edition

The Essential Thomas Keller:
The French Laundry Cookbook
and Ad Hoc at Home

Current Cookbook Feature
Index - Cookbook Features
IACP Winners!
Food and Art (Artist's Cookbooks)

Recipes from out-of-print
(or hard to find) cookbooks

Favorite Recipe Index
Daily Recipe Index
Recipe Archives Index
Recipe Search