Recipe of the Day Categories:
Recipe Home
Recipe Search
Fruit

Reflections of France
Art Print
Longo, Michael
Buy at AllPosters.com


Geraniums and Hydrangea by Doorway, Chateau de Cercy, Burgundy, France
Photographic Print
Engelbrecht, Lisa
Buy at AllPosters.com


Asters and Dovecote in Gardens of Chateau de Cormatin, Burgundy, France
Photographic Print
Engelbrecht, Lisa
Buy at AllPosters.com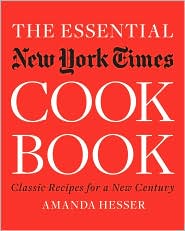 The Essential New York Times Cookbook: Classic Recipes for a New Century

Gourds and Flowers in Kitchen
in Chateau de Cormatin,
Burgundy, France
Photographic Print
Engelbrecht, Lisa
Buy at AllPosters.com


Your patronage of our affiliate partners supports this web site.
We thank you! In other words, please shop at LBC Gift Galerie!

Alex-Corton, Burgundy, France, Europe
Simanor Eitan
Buy This Allposters.com



Recipe Source:


Cook and the Gardener:
A Year of Recipes and Writings
from the French Countryside

by Amanda Hesser, 1999, W. W. Norton & Company, Inc.
"The ancient link between the gardener and the cook is at the heart of this remarkably evocative cookbook, in which Amanda Hesser relates the story
of a year she spent as cook in a seventeenth-century château in Burgundy.
Before long, her culinary life becomes inextricably bound to the seasons of
the Yonne River Valley and to Monsieur Milbert, the seemingly impervious,
charmingly sly peasant caretaker of the château's kitchen garden..
"Along with the recipes comes a wealth of practical advice on everything from storing potatoes to beginning sourdough starter to making cassis. Essays
celebrate the seasons of the château kitchen garden and relate the growing
friendship between the old gardener and the young cook. As Milbert opens
up to Hesser, the reader glimpses the quirky customs and sensible wisdom of
a vanishing way of life in provincial France."
The Cook and the Gardener is the winner of the 2000 IACP Cookbook Award
in the Literary Food Writing category. No doubt you'll agree the award is well deserved. It remains one of our all-time favorite cookbooks.

August
"There are just two fruit trees in the garden that Monsieur Milbert did not plant.
The rest of the trees, about 20, are his doing. The two that preceded the Milberts' move to the château are a trained apple tree and a large pear tree. He once told
me the pear was almost a century old. As gnarled and twisted as it is, that is not
hard to believe. It yields about three pears a year, and they drop like lead bombs
long after the pears from the younger trees are harvested. The fruit has to be hard
to withstand the fall, but that's not the reason the pears are such stones. They are growing from bloodless limbs.
"Monsieur Milbert said that when he first came to the château, there were just
as many trees are there are now, mostly apple. Many were diseased and aged,
neglected by the former gardener, who was apparently more familiar with the
local bar than with the garden. On the west wall, Monsieur told me, a line of espaliered apple and pear trees created a balanced backdrop for the eye as
one entered the garden through the main gate. Although these were healthy,
the new owners ordered them removed, a matter Monsieur Milbert spoke
about gruffly. The trees he had since planted were thriving: apple, pear,
white-fleshed peach, red-fleshed peach, clementine-orange (a new experi-
ment), quince, fig, apricot, green plum, and cherry, among others.
"Many of these trees he had received as gifts from the owners of the château
and from friends. The fig trees, for instance, which hover along the south-
facing wall, came from a woman down in the village who is a long-time friend
of the Milberts. She visits the Milberts with her poodle on Saturdays to confirm
and rehash all the gossip heard at the market that morning. And the château
dogs visit her daily for treats they're not supposed to have. (She denies everything when questioned. Later on, once I got to know her, she told me she doesn't just
feed them she feeds them well. They eat beef stew, pork, and meaty bones, 'not
just the leftovers'.)
"The fig trees she gave Monsieur Milbert are healthy. She instructed him on
where to plant them and how to prune them. He takes especially good care of
them, I think, because she comes up the hill now and then to inspect his work.
French women are like that.
"Most of Monsieur Milbert's plum trees were gifts, which partly explains his
erratic placement of them throughout the garden; he never knows how many
he will receive. Two varieties, the mirabelle, which is a small yellow-green
plum with a pulpy and juicy flesh, and the prunier, a small oval purple plum
similar to our Damson, ripen in August. Most of his plum tress have been
well grafted and are expertly pruned; they are dense with plums, ripening progressively over a few days."
Pork Tenderloin with Peaches
Serves 4
2 pork tenderloins (about 1 1/2 pounds)
Olive oil, for brushing
Coarse or kosher salt
Freshly ground black pepper
3 tablespoons peach vodka
4 peaches, cut in half and pitted
1 tablespoon chopped mint leaves (about 2 sprigs)
or 1 tablespoon chopped basil leaves (about 1 branch)
1. Heat the oven to 450 degrees F.
2. Brush the pork with the olive oil. Season it with salt and pepper and
place it on a roasting pan. Pour 1 tablespoon of the peach vodka
over the pork. Place in the heated oven. Brown the tenderloins for
15 minutes, turning them every 5 minutes. Then reduce the heat
to 375 degrees F.
3. Brush the peach halves with olive oil, season them with salt, and add
them to the roasting pan, cut sides down. The peaches should soften
and color around the edges. The pork is done when a metal skewer in-
serted in the center of the meat for 30 seconds is hot to the touch or
an instant-read thermometer inserted in the center of the meat registers
150 degrees F., for slightly pink meat. It is well done at 160 degrees F.,
and will continue cooking once it is removed from the oven and rests
for 5 minutes.
4. Remove the pork to a cutting board. Cover with aluminum foil and
let rest for 5 minutes. Turn off the oven. Arrange the peach halves
on a heatproof serving plate and place in the oven to keep warm.
Meanwhile, add the remaining 2 tablespoons of peach vodka to the
roasting pan and place over medium-high heat. Stir with a wooden
spatula to scrape up any drippings. The sauce should darken to a
chestnut-brown color and thicken to a syrup. Taste and adjust the
seasoning, then turn off the heat.
5. Carve the pork into 1/4-inch-thick slices and arrange the slices
overlapping each other on the serving plate with the peaches.
Pour the sauce over the pork, sprinkle the mint over the
peaches, and serve.
Serving Suggestions: White Beans with Pistou, and
green beans blanched and tossed with olive oil.
White Beans with Pistou
"Beans have three major stages in their lives as legumes. Fortunately, all are
edible. Each bean variety is at its best at one of these three stages. The young
pod is considered a snap bean. Our common green bean fits into this category. Mature pods with plump, developed seeds (or beans) are called shell beans
because we shell them and ear the seeds inside. Peas are a shell bean. Then
there are dried beans. At this stage the beans have been stripped from their
pods and have been dried. Red beans, Great Northern beans, and fava beans,
are typically sold in this stage.
"In this recipe I call for shell beans, which are fresh mature beans. It is best to
buy or harvest the beans in the pod and shell them just before cooking. Lacking
a garden or a good farmers' market, though, you will probably need to use the
dried form, the third stage in the life of these beans. If you are using dried
beans, notice that I call for a smaller amount. This is because dried beans
shrink in the drying process and then enlarge again when soaked in liquid.
The cooking times for fresh and dried beans may also vary greatly. Fresh
beans will take less time than dried."
*~*~*~*~*~*~*~*~*
General note on cooking beans: After beans are cooked in stock and drained,
they need something to keep them from sticking together. Stir in some fruity
olive oil, crème fraîche, or butter. In autumn and winter, I often toss them
with goose or duck fat, a delicious alternative if you have either.
Serves 4
2 cups fresh or 1 1/2 cups dried white haricots,
cannelloni, or Great Northern beans, soaked
overnight if dried (see below)
4 cups Summer Stock (recipe follows) or
low-sodium canned vegetable stock
2 tablespoons pistou (recipe follows) or
store-bought pesto
Juice of 1/2 lemon (about 1 tablespoon)
3 tablespoons best-quality olive oil
Coarse or kosher salt
Freshly ground black pepper
1. If making this with dried beans, place them in a bowl, cover with
water, and soak overnight. Drain and rinse, picking out any bad
beans or stones before proceeding with the recipe.
2. In a large saucepan cover the beans with water, Bring to a boil, then
drain and rinse. In the same large pan, combine the stock and beans and
bring the stock to a boil. Reduce the heat and simmer until the beans are
very tender to the bite, 50 to 60 minutes. Fresh beans may take much
less time - 25 to 35 minutes. Drain and transfer to a serving bowl.
3. While still warm, combine the beans with the pistou, lemon juice, and
olive oil, and stir to mix and evenly disperse the pistou, which should
speckle the beans and cover them with a glossy coating of fruity olive
oil. Season to taste with salt and pepper and serve warm.
Variations: Substitute summer savory for the pistou. Add three branches to
the simmering stock and remove the branches at the end of cooking. The flavor
of summer savory is powerful enough to infuse the beans, so there is no need
for more at the end.
You can also add the cooked beans (with or without the pistou stirred in)
to salads of spicy summer lettuces, or to pasta with wilted greens, grated
pecorino cheese, and coarsely ground black pepper.
Summer Stock
Makes 2 1/2 to 3 quarts
2 tablespoons olive oil
2 shallot lobes, cut in quarters
3 cloves garlic
2 onions, halved
1 medium bunch herbs such as bay leaf, flat-leaf
parsley, sage, chervil (or tarragon), rosemary, or
thyme, tied with string
4 carrots, trimmed, washed, and cut
into 1/2-inch cubes
4 whole tomatoes
5 peppercorns
Juice of 1 lemon
1. Heat the olive oil, shallot, and garlic in a large stockpot and cook over
a medium-low flame until tender and very fragrant, about 10 minutes.
2. Add the remaining ingredients and 5 quarts of water and bring to a
boil. Reduce the heat and simmer for 2 to 3 hours, until the mixture is
reduced by about a half and the flavor is well concentrated. Strain and
keep refrigerated for up to 10 days.
Pistou
Makes 1 1/2 cups
"One thing you should be a purist about is using a mortar and pestle,
which will force the maximum amount of flavor from the ingredients."
1/4 pound basil leaves
1 1/2 tablespoons pine nuts
3 cloves garlic
Coarse or kosher salt
1/2 cup plus 2 tablespoons freshly grated
Parmigiano-Reggiano cheese
3/4 cup best-quality olive oil
1. In a mortar or food processor, combine the basil, pine nuts, garlic and
salt. Grind the ingredients to a paste, working in small half-circle motions
(pulse in the processor). Add the cheese and grind until well incorporated.
(Note: if your pestle is on the small side, halve the recipe and prepare it in batches. Or prepare it up to this point, then transfer the paste to a small
bowl to beat in the olive oil.)
2. Add the olive oil, drop by drop, using a wooden spoon to stir the paste
(or pulsing in the processor, using a rubber spatula to scrape down the
ingredients from the sides). Pistou will keep in the refrigerator about
2 weeks.

Featured Archive Recipes:
More from The Cook and the Gardener
August, The Cook and the Gardener, Part 2
August, The Cook and the Gardener, Part 3
August, The Cook and the Gardener, Part 4
Braised Pork Tenderloin with
Herbes de Provence
Grilled Pork Tenderloin with Fresh
Peach and Ginger Sauce
Leek and Potato Pistou
Soupe au Pistou Simmered with Lamb
Shanks (Chez Panisse Cafe)
Winter Pistou (Patricia Wells)


More Lagniappe Recipes!
Classic French Recipe Index
Daily Recipe Index
Recipe Archives Index
Recipe Search