Recipe of the Day Categories:
Recipe Home
Recipe Index
Recipe Search
Appetizers
Beef
Beverage
Bread
Breakfast
Cake
Chocolate
Fruit
Main Dish
Pasta
Pies
Pork
Poultry
Salad
Seafood
Side Dish
Soup

Leek Stalks
Photographic Print
Baxter, Steve
Buy at AllPosters.com

Also by
Amanda Hesser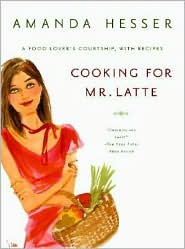 Cooking for Mr.
Latte: A Food
Lover's Courtship
with Recipes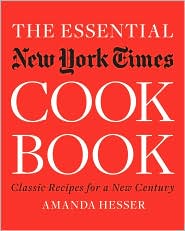 The Essential New York Times Cookbook: Classic Recipes for a New Century

Carrots (Carottes)
Giclee Print
Ochoa, Isy
Buy at AllPosters.com


Mixed Herbs
Art Print
Buy at AllPosters.com


Rhubarb and...
Jan-peter ...
Buy This at Allposters.com

Other books we think you'll enjoy:


Provence Cookbook: 150 Recipes and Select Guide to the Markets, Shops, and Restaurants of France

Your patronage of our affiliate partners supports this web site.
We thank you! In other words, please shop at LBC Gift Galerie!

Old Books I
Art Print
Belkovskij, Igor
Buy at AllPosters.com


IACP Cookbook Award Winner
Literary Food Writing
(Non-fiction or fiction food or beverage books that are
distinguished by the quality of their prose)


Cook and the Gardener:
A Year of Recipes and Writings
from the French Countryside

Amanda Hesser, 1999, W. W. Norton & Company
Creamy Leeks and Tarragon on Toast
"The leeks of last season still sit in the ground, thick, and sweetened from
age and frost, not from the sun's rays. The starch in leeks converts to
sugar as it gets old. As the days get warmer in the spring, the leeks begin
to harden, bracing themselves for their final bolt toward the sky, when
they will produce a pretty topiary ball of flowers, which ultimately turns
to seed. It looks like a great overgrown puffball, reaching a final height
of five feet or more.
Here I used the sweet old leeks in a way that salvages what flavor they
have left. (If the core of the leek has hardened, the leeks are too old to
use.) The leeks are bound with cream and soft goat's milk cheese, then
scented with the anise-flavor of tarragon and mounded on toast rubbed
with garlic. Perfect for an appetizer or light lunch paired with a salad
or soup."
Serves 4
2 medium leeks, trimmed, cut in half
lengthwise and washed
2 tablespoons butter
Coarse or kosher salt
1/3 cup heavy cream
1/4 cup soft goat's milk cheese
(usually sold as logs in vacuum-packed plastic),
with rind (if there is one) removed,
and broken into small pea-size pieces
2 tablespoons chopped flat-leaf parsley
leaves (about 6 sprigs)
1-1/2 tablespoons chopped tarragon
leaves (about 4-5 branches)
Freshly ground black pepper
4 slices crusty bread, toasted in the oven
1 clove garlic
1. Slice the leeks crosswise to make 1/4-inch half-moons. Melt the
butter in a large sauté pan. Add the leek and cook over low heat so
it softens but does not color. Once the leek is meltingly soft (8 to
10 minutes), turn up the heat to high to cook off excess liquid, 1
to 2 minutes. Reduce heat to medium-low and pour in the cream.
Reduce to thicken, about 1 minute. Add the goat's milk cheese
and stir until it is melted and the mixture is well bound. Add the
parsley and tarragon and season to taste with pepper. Remove
from the heat and set aside but keep warm.
2. Rub the slices of bread with the garlic clove. Mound the leeks
on the toast and serve.
Grilled Lamb Chops with Warm
Tomato-Mint Vinaigrette
Serves 4
Special Equipment: Grill
Warm Tomato-Mint Vinaigrette:
1-1/2 tablespoons red wine vinegar
1-1/2 teaspoons Dijon mustard
Coarse or kosher salt
4-1/2 tablespoons best-quality olive oil
1 large very ripe tomato, peeled, seeded,
and chopped fine
3 sprigs mint, leaves stripped and left whole
12 lamb chops (about 1 - 1-1/4 inches thick)
Coarse or kosher salt
Freshly ground black pepper

1. Heat the grill. The cooking rack should be about 5 or 6 inches from
the charcoal or wood.
2. While it heats, make the vinaigrette: In a small bowl combine the
vinegar, mustard, and salt and whisk until the mustard is broken
up and the salt has dissolved. Then slowly add the olive oil, first
a few drops at a time, then in a slow, steady stream, whisking
constantly to emulsify the dressing. Combine the dressing and
tomato in a small saucepan and warm over low heat. You want
it to warm just enough to bring out all the flavor in the tomato.
Keep warm while you grill the lamb chops.
3. Place the chops on the heated grill and let color, 4 to 5 minutes.
Using tongs turn the chops and color the other side, another 4 to
5 minutes. If you like your lamb medium to well done, grill them
1 to 2 minutes more on each side.
4. Remove the chops to a serving plate and season them with salt and
freshly ground black pepper. Whisk warm vinaigrette to re-emulsify
it, then add the mint leaves. Spoon the vinaigrette over the chops and
serve immediately. If, for some reason, you wish to hold this, make
sure you don't add the mint until serving, or it will turn black. Another
interesting way to serve this is to make a bed of spicy greens, such as
arugula and mustard, on the serving plate, then lay the lamb chops on
top of them. The juices from the lamb and the vinaigrette will dress
and lightly wilt the greens as the dish is carried to the table.
Note: If you don't have a grill, the lamb chops may also be broiled.
Heat the broiler. Place the lamb chops on a rack 3 to 4 inches from
the heating element and broil 3 to 5 minutes on each side.
Carrot and Bay Leaf Salad
"This is a year-round salad. The ribbons of carrot curl and tangle
together, wrapping around the fragrance of the garlic and bay.
Note that this salad needs at least 8 hours to marinate."
Serves 4
6 - 8 medium carrots (about 3/4 - 1 pound),
trimmed and peeled
Sea salt
2 bay leaves
1 clove garlic
Coarse or kosher salt
Freshly ground black pepper
About 1/3 cup good-quality olive oil

1. Fill a medium saucepan with water, season with salt, and bring the
water to a boil. Meanwhile, prepare the carrots: Pinching the wide
end of a carrot between your fingers or holding it down with a fork,
use a vegetable peeler to peel along the length of the carrot from
the wide end to the narrow end -- you'll get more out of the carrot
by peeling in this direction. Peel one strip, then turn the carrot over
so it has a flat side to rest on and peel from the other side. You
will end up with long wide strips, which should be thin enough to
wrap around your thumb without snapping. Continue peeling
until you can no longer make nice wide strips. Save the stub of
carrot for stock. Peel all of the carrots in this manner.
2. When the water comes to a full boil, pile the carrot strips into the
water in handfuls and stir so that they all fit in the water. Bring
the water back to a boil and cook for 1 to 2 minutes, until the
carrot strips have relaxed slightly but are still crisp (they should
just break when pinched); their color should intensify.
3. Have a bowl of cold water ready. Drain the carrots and plunge
them into the cold water to stop the cooking. Drain again, then
lay the strips loosely on a dish towel so they dry thoroughly. If
they are at all wet when it's time to pour the oil over them,
they will repel the oil.
4. In a medium mixing bowl, combine the carrots, bay leaves, and
garlic. Taste a carrot. If you put enough sea salt in the boiling
water, you will not need to season them any further, but if not,
season with both salt and freshly ground black pepper. Pour the
olive oil over them and toss gently to mix.
5. Press the carrots down so they are compacted together and well
dressed with oil. Press a piece of plastic wrap down onto them.
Refrigerate and let marinate for at least 8 hours. Before serving,
let the salad sit at room temperature for about 30 minutes so
the olive oil loosens up. Then toss to mix once more and taste
for seasoning. Transfer to a serving bowl and use a fork to lift
and fluff the ribbons of carrot. Discard the garlic. The bay
leaves, however, should be made visible -- for "eye appeal."
If you are lucky enough to have a bay tree, why not arrange the
salad on top of a bed of bay leaves on a simple flat white plate?
Crisp Rhubarb Preserve
"Rhubarb multiplies easily and can grow to mammoth proportions. The
root of the plant is log-shaped, and from this log, several plants can shoot
up each year. Then, just when you're not looking, the rhubarb will bolt to
seed, lifting its thick trunk high above the plant and releasing a shag of
seed pods, which resemble miniature cross sections of an apple. Eventu-
ally, the ribs, which are used for cooking, wane and become pithy, mark-
ing the end to rhubarb's season.
This recipe was adapted from one created by Anne Willan and used at the
Ecole de Cuisine La Varenne. It can be made without the berry leaves."
Serves 4
1 pound rhubarb stalks, peeled and sliced thin
1/2 cup white wine
1 cup sugar, or more if needed
4-5 boysenberry leaves
4-5 strawberry leaves
4-5 raspberry leaves
1 bag Ceylon tea
1 pint strawberries, washed, hulled,
and halved (see note)
Vanilla ice cream (optional)

1. Place the rhubarb in a large heatproof bowl. Bring 1 cup of water,
the wine, and the sugar to a boil, stirring to dissolve the sugar. Then
turn off the heat. Add the berry leaves and tea and let infuse for 15
minutes. Bring back to a boil and strain over the rhubarb. Cover the
bowl with plastic wrap to contain the heat and to create a hermetic
atmosphere in which the rhubarb can absorb the flavors of the infu-
sion. Let cool, then refrigerate for at least 8 hours, to crisp the
rhubarb and allow it to imbibe the flavors further.
2. Before serving taste the syrup, adding more sugar if desired, and
the strawberries. Ladle into tall parfait glasses or small flat bowls.
If serving with ice cream, place one scoop in each glass and ladle
the rhubarb over it.
Note: Strawberries may not yet be in season; in this case, either omit
them, or if you have fruit preserved in alcohol (e.g., raspberries
eau-de-vie) from the previous year, substitute these.

Index - Cookbook Features
Classic French Recipe Index
Daily Recipe Index
Recipe Archives Index
Recipe Search

Click for winners in other categories:
American Category
Bread, Other Baking and Sweets
Chefs and Restaurants
Food Reference/Technical
General
Health and Special Diet
International
Single Subject
Wine, Beer or Spirits
The 1999 IACP Award Winner -
Literary Food Writing
Apples: The Story of
the Fruit of Temptation