Recipe of the Day Categories:
Recipe Home
Recipe Search
Appetizers
Beef
Beverage
Bread
Breakfast
Cake
Chocolate
Fruit
Main Dish
Pasta
Pies
Pork
Poultry
Salad
Seafood
Side Dish
Soup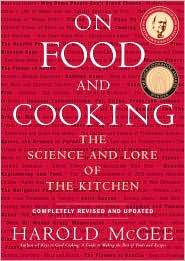 On Food and Cooking: The Science and Lore
of the Kitchen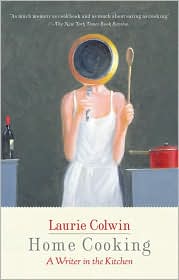 Home Cooking:
A Writer in the Kitchen

Biscuits Lefevre Utile
Giclee Print
Mucha, Alphonse
Buy at AllPosters.com


Your patronage of our affiliate partners supports this web site.
We thank you! In other words, please shop at LBC Gift Galerie!

Time for Tea
Robert Walker...
Buy This at Allposters.com


"Cookies are made of butter and love."
~ Norwegian Proverb
"No one who cooks, cooks alone. Even at her most solitary, a cook
in the kitchen is surrounded by generations of cooks past, the advice
and menus of cooks present, the wisdom of cookbook writers."
~ Laurie Colwin


Butter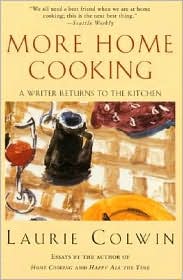 More Home Cooking:
A Writer Returns to the Kitchen

by Laurie Colwin, 1995, HarperPerennial
[Yes, there really is a shortbread recipe coming. Just could not
bring myself to omit Laurie's marvelous butter commentary...]
"Years and years and years ago, when people still served rib roast without batting
an eye and before the surgeon general had determined that cigarettes were bad
for you, my mother would make butter balls. She took very cold pats of butter
and rolled them between two flat, ridged wooden paddles that had been chilled
in the freezer beforehand – these paddles used to appear before dinner parties to
fancy up the butter – working them until they became little balls, with cross-
hatched surfaces. Then, she made a hole in each ball, sprinkled in a pinch of
sugar and a drop of lemon juice, and put the balls in the fridge. Later, my sister
and I were allowed to eat the butter balls as a treat, and, believe me, they were wonderful.
There is nothing like butter. As Harold McGee, author of On Food and Cooking: The Science and Lore of the Kitchen
, says, it is a sauce in itself and needs no em- bellishments. I cannot think of anything butter does not render more delicious,
and I have never met anyone who doesn't love butter, although many people
have given it up for reasons of health.
Unfortunately, no substitute for it exists. Father Robert Farrar Capon, in his
noble book, Supper of the Lamb: A Culinary Reflection
, suggests that,
if you are going to refrain from butter, you ought not con yourself into accept-
ing some nasty imitation. He feels people ought to use good-quality olive oil
and, once in a while, allow a measure of real, true, pure butter. This is
extremely sensible advice.
There are, as we know, two kinds of butter: salted and sweet. The salted is a hangover from the days before refrigeration, when people salted their butter
to keep it from going bad, and it is now part of the American palate. I myself
prefer sweet, and, even in the days when I was a salt addict, I used to spread
my bread with sweet butter and sprinkle salt on top. When people asked why I
didn't simply buy salted butter, I pointed out that sweet butter – even with a
little salt on top – has a totally different flavor. Semolina bread, sweet butter,
and a little sea salt is a combination I would happily walk over hot coals for.
There is also something called 'whipped' butter, a substance I have never under- stood unless one likes a quantity of air in one's food. Apparently this stuff spreads better, but I am of the school that, except in the dog days of summer, believes in leaving butter out. I hate to put it in the fridge, where it often becomes what my mother used to call 'ice-boxy'. If you leave it out, it stays nice and spreadable; furthermore, it is my belief that the taste of things at room temperature is their
true taste.
Luckily, you can find ways around a life without butter. Place by your night
table some books on Mediterranean or Chinese cooking, two of the many cui-
sines that do not use butter. Make sure the bread you buy is sensational: Really
good bread needs nothing at all, which comes as a shock to people who feel
that a piece of bread is the mere vehicle for a large slab of butter. If you don't
live near a wonderful bakery, find one from which to mail-order, or take up
baking. You can buy or make some really wonderful jam and some first-rate
organic peanut butter. You might also treat yourself to a bottle of rich, green,
fruity extra- virgin olive oil…
…After you have been a very good person for a very long time and are as thin
as a bean, you may decide to fall briefly into sin. You will want something
simple and elegant that cannot be made without butter. There is only one
thing that will do: shortbread.
I would rather eat shortbread than any cake or cookie in the world. I would
turn my back on a chocolate truffle or a banana split for one piece of crisp,
melting shortbread. It is the essence of butter. Although you can fancy short-
bread up by serving it with vanilla ice cream or turning it into cookies with raspberry jam or messing around and putting toasted walnuts or ginger in
it – the pure, plain thing is a wonder in itself. A child can make it, and
often shortbread is the first thing children learn to bake.

Classic Shortbread
1. Cream 1 stick (1/2 cup) of butter with 1/4 cup confectioners' sugar.
Add 1/2 teaspoon vanilla.
2. Work in 3/4 cup all-purpose flour sifted with 1/4 cup rice flour, 1/8 teaspoon baking powder, and 1/8 teaspoon salt. (Classic Scottish
recipes use rice flour to give the shortbread a slightly grainy crisp-
ness that is very delicious. You can find rice flour at specialty food
shops and natural food stores. However, if an extra stop is not on
your shopping agenda, you may eliminate the rice flour and use 1
cup all-purpose flour.)
3. Pat the dough into an 8-inch circle on an ungreased cookie sheet.
This recipe gives you a very soft, delicate dough, so be patient
with it. Before baking, score the dough, making 6 wedges, and
mark the edge with the tines of a fork.
4. Bake the shortbread in a preheated 375-degree F oven for about
20 minutes, or until the edge is golden brown.
5. While the shortbread is still warm, cut it into the wedges with a
sharp knife.

There you have it. A true, no-fault, idiot-proof dessert, beloved by
adult and children (animals often go for it, too). And once a year,
as a special reward, there is no better use for a quarter pound
of butter."

Featured Archive Recipes:
Laurie Colwin on Gingerbread
Charleston Shortbread Cookies
NOLA's Brown Sugar Shortbread Cookies
More on butter:
Bless Butter, Cream and Simple
French Fare (Nigella Lawson)

Index - Cookie Recipe Archives
Holiday Central!
Daily Recipe Index
Recipe Archives Index
Recipe Search