Urban Reflections
Art Print
Jessen, Carol
Buy at AllPosters.com

La Belle Cuisine - More Cake Recipes
Fine Cuisine with Art Infusion
To cook is to create. And to create well...
is an act of integrity, and faith."
Lindy's Cheesecake

American Quality: Sur La Table products made right here at home!
"I feel the end approaching.
Quick, bring me my dessert, coffee and liqueur."
- Pierette, great-aunt of
Anthelme Brillat-Savarin
---
Recipe of the Day Categories:
Recipe Home
Recipe Search
Appetizers
Beef
Beverage
Bread
Breakfast
Cake
Chocolate
Fruit
Main Dish
Pasta
Pies
Pork
Poultry
Salad
Seafood
Side Dish
Soup

Your patronage of our affiliate partners supports this web site.
We thank you! In other words, please shop at LBC Gift Galerie!

Empire State Building from Rockefeller Center at Dusk
Richard l'Anson
Buy This at Allposters.com


Lindy's Cheesecake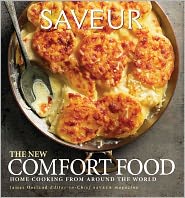 Saveur New American
Comfort Food

Copyright 2011 Weldon Owen Inc.
Edited by James Oseland
Chronicle Books LLC

"This cheesecake, a favorite at the Manhattan delicatessen Lindy's,
can be put together almost entirely in the food processor, which
means it's not only easy to make but also remarkably smooth and
light in texture. The shortbread crust tastes of butter, lemon, and
vanilla scraped straight from the bean; the airy filling is flecked
with lemon and orange zest; and a blast in a very hot oven gives
the top a golden color."

For the crust:
2 cups flour
1/4 cup sugar
1 teaspoon lemon zest
1/4 teaspoon salt
1 vanilla bean, halved lengthwise,
seeds scraped and reserved
8 tablespoons unsalted butter,
cut into1/4-inch cubes
2 tablespoons vegetable oil
1 egg yolk

For the filling:
2 1/2 pounds cream cheese, softened
1 1/4 cups sugar
3 tablespoons flour
1 1/2 teaspoons lemon zest
1 1/2 teaspoons orange zest
1/2 teaspoon pure vanilla extract
5 eggs plus 2 egg yolks
1/4 cup heavy cream

1. Make the crust: Heat the oven to 400 degrees F. Combine flour,
sugar, lemon zest, salt, and vanilla seeds in a food processor and
pulse until pea-size crumbles form, about 10 pulses. Add oil and
egg yolk and pulse until dough forms. Press dough into the bottom
and halfway up the side of a 9-inch spring-form pan; refrigerate for
about 30 minutes. Bake until golden brown at the edges and set,
15 minutes; transfer to a wire rack and let cool.
2. Make the filling: Preheat oven to 500 degrees F. Combine cream
cheese, sugar, flour, zests, and vanilla in a food processor and
process until very smooth, about 1 minute. Add eggs and yolks
one at a time, processing 10 seconds after each addition, until
smooth; stir in cream. Pour filling into crust (filling will come
over the crust), set on a baking sheet, and bake until top is
deep golden brown, about 10 minutes. Reduce heat to 200
degrees F and bake for 1 hour more. Transfer to a wire rack
and let cool completely to room temperature. Wrap in plastic
wrap and refrigerate overnight.
3. Remove cake from pan and let sit at room temperature for 1 hour
to soften slightly. Cut cake into slices and serve.

New York Icon

"The story of New York cheesecake, like that of so many beloved American
foods, is a narrative of immigrant tradition, disputed pedigree, and local
pride. The city's signature dessert owes its existence in large part to
Philadelphia cream cheese, which was invented in Chester, New York,
in 1872 and distributed by a company called Philadelphia Brand.
Jewish immigrants from Eastern Europe made do with the cheese when
they couldn't find fresh-curd varieties like cottage and farmers' for their
traditional baked goods. How this Americanized cheesecake was introduced
into New York mythology has long been a subject of debate. Arnold Reuben,
of the Manhattan delicatessen that bears his name, claimed he was the first
to serve it, around 1910. Reuben's main competitor, deli man Leo
Lindemann, lured away Reuben's Swiss-born pastry chef, Paul Heghi,
to recreate the dessert at his establishment, Lindy's, where it became a
New York icon."


Featured Archive Recipes:
In Pursuit of the Perfect Cheesecake
Amaretto-Amaretti Chocolate Cheesecake
Bananas Foster Cheesecake
Chef Keegan's Pecan Cheesecake
Gigi's Pineapple Cheesecake
Katish's Cheesecake
Lemon Cheesecake with Lemon Bar Crust
Michele's Tiramisu Cheesecake
Wolfgang Puck's Classic Spago Cheesecake



Index - Cake Recipe Archives
Daily Recipe Index
Recipe Archives Index
Recipe Search